Gripped by The Handmaid's Tale: more books to read
This post may contain compensated links. Read my disclaimer here
In this post I will be taking a break from discussing children's books and recommending some great books to read for grown-ups. With winter now firmly set in, get comfy and cosy and into some potentially uncomfortable but gripping reading.
2017 was the year of The Handmaid's Tale
This list features some of the most striking reading I have enjoyed this year. Earlier in 2017 the compelling and disturbing TV adaption of Margaret Atwood's The Handmaid's Tale reverberated with many. Watching the show inspired me to re-read the 1985 novel. After that, other novels sharing similar themes to the disturbing world of Gilead kept coming my way.
Books to read set in futures that are too close to home
Alternate realities and fantastical worlds can be the backdrop to futuristic or science fictions. However, the particular books that have drawn me in recently are often set here on earth, within a recognisable world. They are located in the not too distant future and imagine potential future life on earth. But significant changes have taken place, or are in the process of unfolding. Sometimes these changes happen gradually over time, their effects slowly taking hold. In other cases a dramatic and sudden event changes everything overnight, drastically altering humanity's way of life.
Reproduction, personal choice and gender dynamics
These books sometimes show how individuals or a group of people attempt to survive and adapt to the changed world. Often they depict a dystopian vision of the world in which the future of humanity is bleak and unpleasant for the majority of people; with perhaps a minority of the privileged benefiting from the changed world. Some of these books, like The Handmaid's Tale, address issues of reproduction, personal choice and gender dynamics in future societies.
These novels are not all part of the same genre and do not all fall under science fiction or dystopian genres. However they all have in common is that they are intriguing, page-turning reads. Otherwise I wouldn't recommend them! They are great for those of you who – like me – love to lose ourselves in worlds that are close to home but are also strikingly different from our current reality.
6 great books to read for anyone gripped by The Handmaid's Tale in 2017
1. The Power by Naomi Alderman
Kicking of this list of great books to read, The Power is unsettling and thought-provoking. Different characters provide their perspectives as women realise they are able to produce potentially harmful electrical currents. The gender inequality that women have lived with for generations is thoroughly shaken up. Could this change lead to equality or will it tip the balance of power to a new oppressive reality?  The stories of individuals who have a key role to play are interwoven, exploring how they each react to the new-found power.
Click here to check prices for The Power now.
2. The Bone Clocks by David Mitchell
This is a cheeky inclusion as it is not entirely set in the future and shifts from historic time periods through to an uncertain future. Six segments revolving around the lives of different individuals tell personal stories while a larger narrative is slowly revealed. Beginning in the 1980s with teenager Holly; the first section of the book turns from a coming of age story to a horrifying and surreal nightmare. Decades later in 2043, scarcity of resources have made life a precarious struggle as Holly strives to protect her family.
Click here to check prices for The Bone Clocks now.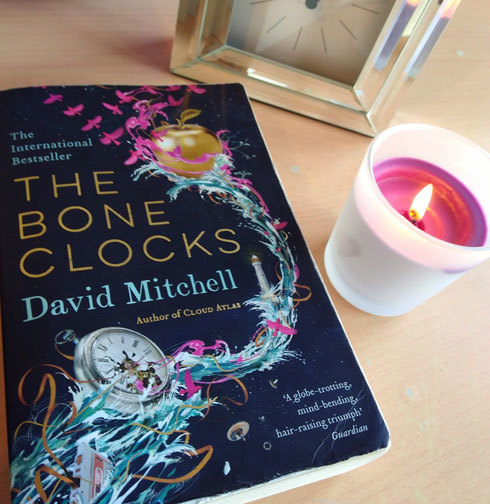 3. The Madd Addam Trilogy, by Margaret Atwood
Starting with Oryx and Crake; Atwood's speculative fiction trilogy unfolds from the perspective of Snowman, also known as Jimmy. He is one of few people to have survived a catastrophe in a world where genetic modification has altered the world to an alarming degree. The trilogy continues with The Year of the Flood and Madd Addam. Expanding on the narrative, the sequels provide the perspective of further individuals who are connected to Jimmy. We see how they experienced the changing world and were able to survive it alongside a strange new species of genetically modified people.
Click here to check prices for The Madd Addam Trilogy now.
4. The Trees by Ali Shaw
The Trees depicts a crisis that seems to come out of nowhere. Humanity is thrown into chaos by a sudden and dramatic event. Alarming and mysterious, the seemingly natural disaster and the world it creates is potentially deadly to its survivors. Travelling into the unknown, the narrative focuses on survivor Adrien and those he meets along the way. Hannah, who loves nature and forests is at first excited by the new world of endless trees. Adrien sets off to find his wife and confront his fears in this gripping and intriguing read.
Click here to check prices for The Trees now.
5. In Ark: A Promise of Survival by Lisa Devaney
Clifi is a genre of fiction focusing on climate change and its impacts on humanity. The Change causes extreme heat and food scarcity in a future American society which forms the backdrop of Devaney's clifi novel. Mya persists in her work as an archivist in increasingly tough circumstances before a survivalist group kidnaps her. Living in the Ark community appears to promise advantages and hope for those chosen to join them. In Ark touches on issues of reproductive control and self-determination in an uncertain future.
Click here to check prices for In Ark: A Promise of Survival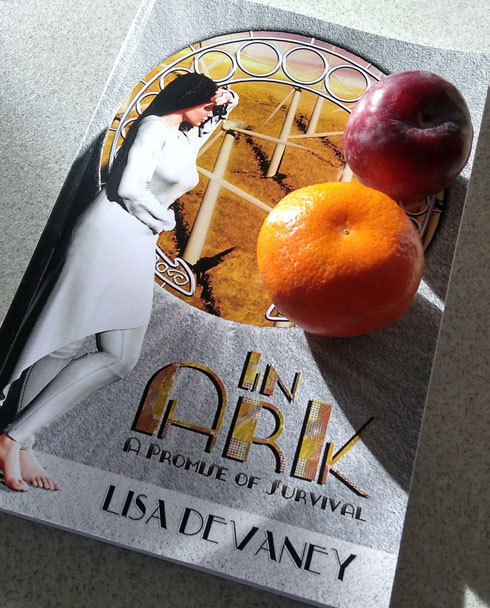 6. The Heart Goes Last by Margaret Atwood
Atwood hits us with a brutal vision of the future yet again in The Heart Goes Last. Like many people, Charmaine and Stan are forced to live in their car as austerity hits the public hard. They take up the offer of a better life, stability and safety from the increasingly lawless world in a new town. Positron – twinned with Consilience – has a novel approach to maintaining order and employment. Settling into their new life, the couple begins to find out the truth at the corporate heart of Positron. Their experiences raise questions of choice and tests the couple to discover how far they are willing to go to have their needs and desires met.
Click here to check prices for The Heart Goes Last
For more great books for the grown-ups check out our reviews and recommendations here. If you enjoy speculative or dystopian fiction you may like to find out about The History of Bees by Maja Lunde, check out my full review here.
– Find lots more gripping books here at readinginspiration.com –
If you comment on this website your email address will not be published. Additionally, your comment data is never used for marketing purposes. Required fields are marked *
Your privacy is important to us: check out our Privacy Policy here to find out about how data protection is undertaken on this website.
Disclaimer: Angela Stapleford/Readinginspiration.com is a participant in the Amazon EU Associates Programme, an affiliate advertising programme designed to provide a means for sites to earn advertising fees by advertising and linking to Amazon.co.uk.