Find books & other entertainment to suit your family's needs
At readinginspiration.com you can find information about great books, activities and entertainment that follow your children's interests. You can also find down-to-earth, simple and straightforward reading advice for families.
There are plenty of reviews and recommendations of absolutely awesome books, products and activities both for children and parents to explore. This blog is particularly helpful for families who love sci-fi, fantasy and adventure books and entertainment.
JOIN US – subscribe for updates & receive our FREE Library Reading Activity
So welcome!
Reading Inspiration is here to support fantasy, sci-fi and adventure loving families to find reading, entertainment and fun things to do. We can help you find great books, activities and other cool stuff to meet your imaginative children and teens' needs and interests.
If you are ready to explore and find cool stuff to read or do…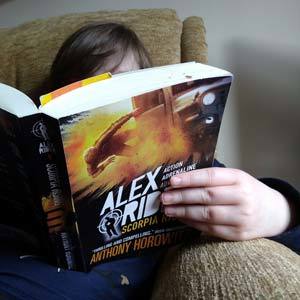 Explore the Menu above to find our reviews, reading ideas and recommendations of the best books for readers of all ages as well as related products and activities. Or click on these links to go straight to a range of:
For a full list of books we cover – sorted by category and age range – click here.
For bookish and other gift guides click here.
If you are looking for activities or days out check out our ideas here. And if you need help to support children's reading, explore our Reading Advice and Tips
Are you a fellow book blogger? Check out my top tip for book blogging success here!
Other information about this blog and its writers
If you would like to know more about this blog and it's authors, Angela and Toothy, find out more here.
For information on compensated links and why I use them check out the Disclaimer page.
If you are a publisher or author please note that I am not currently able to accept review requests. Please check out my Review Policy.
We hope you will keep reading, have fun and enjoy our blog!
Thank you
Angela and Toothy